MetaMapR
MetaMapR integrates enzymatic transformations with metabolite structural similarity, mass spectral similarity and empirical associations to generate richly connected metabolic networks.
Import .csv or paste text data.
Translate between > 200
common biological databases using
The Chemical Translation Service
Query >14,000 biochemical reactions in KEGG
Connect based on PubChem
molecular fingerprint structural similarities.
Identify similar mass spectral patterns.
Combined based on analysis of correlation.
Visualize dynamic and interactive networks.
Export results in common file formats
and extend using popular third party tools.
Citation
You can read the a pre-print of the full manuscript. If you find this tool useful please cite the published manuscript in Oxford Bioinformatics.
License
GNU General Public License (v3), read more
(See
Getting started
for more detailed introductions.)
---
Calculate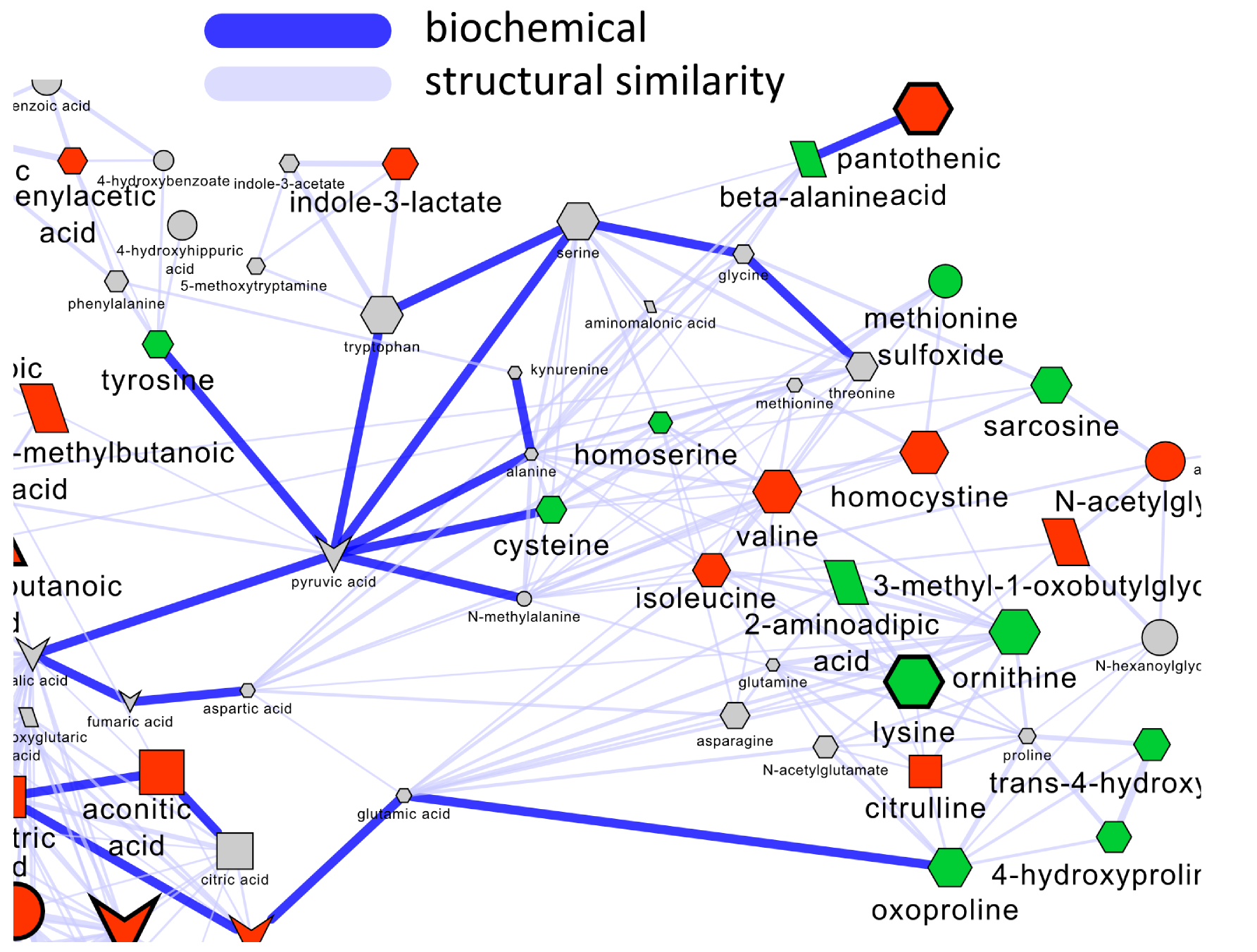 ---
Customize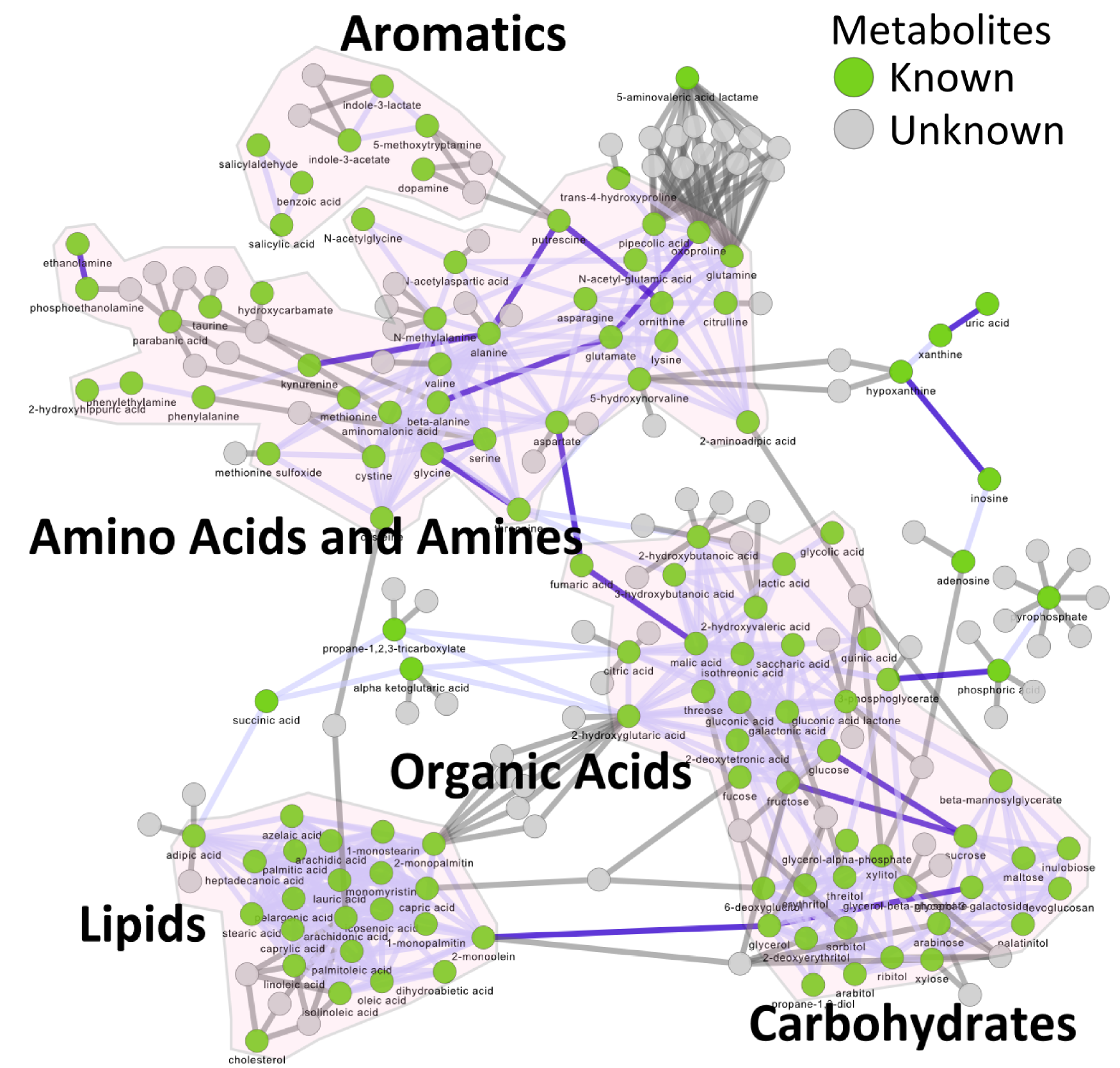 ---
Analyze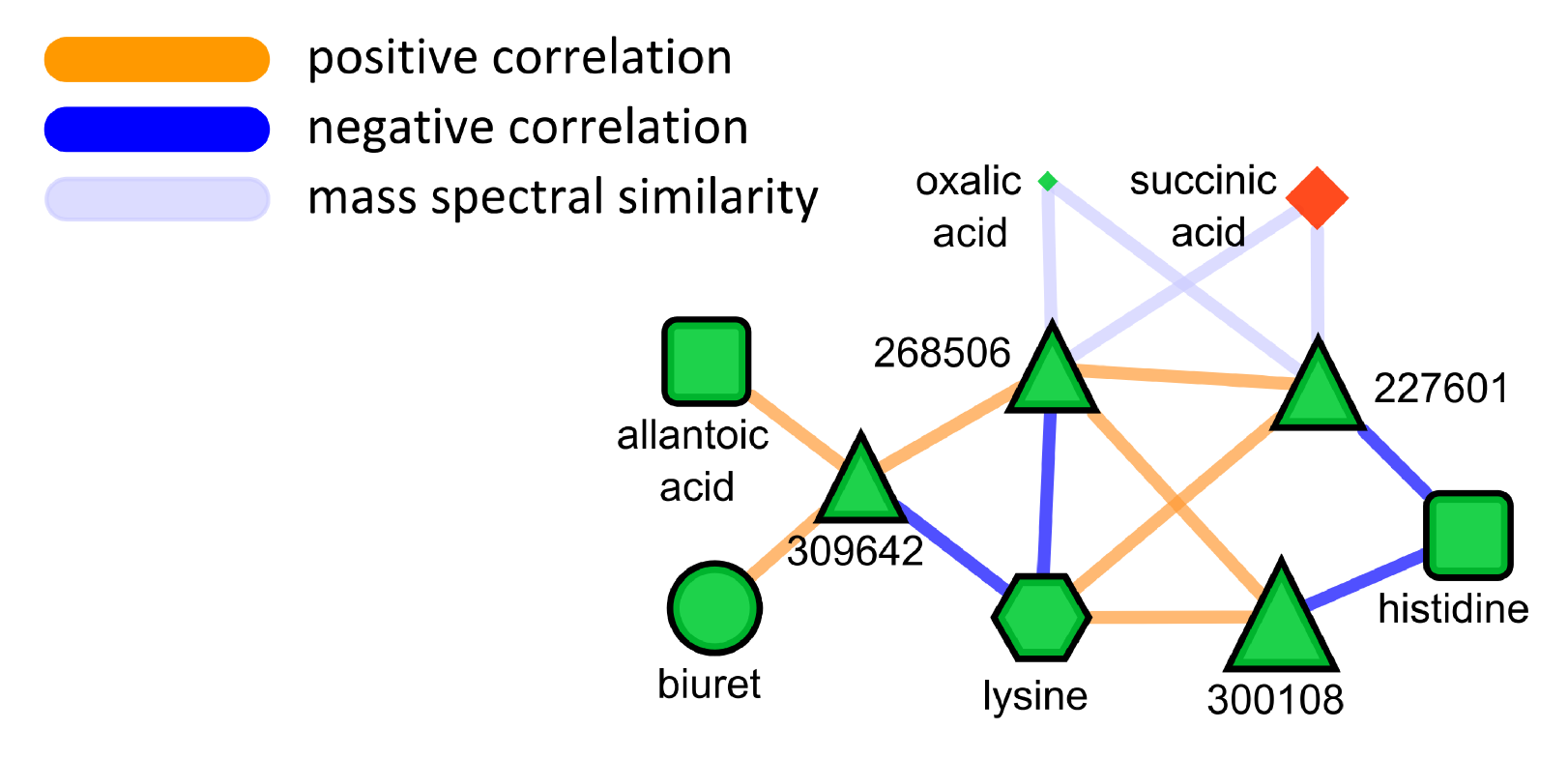 ---
Visualize